Frequently Asked Questions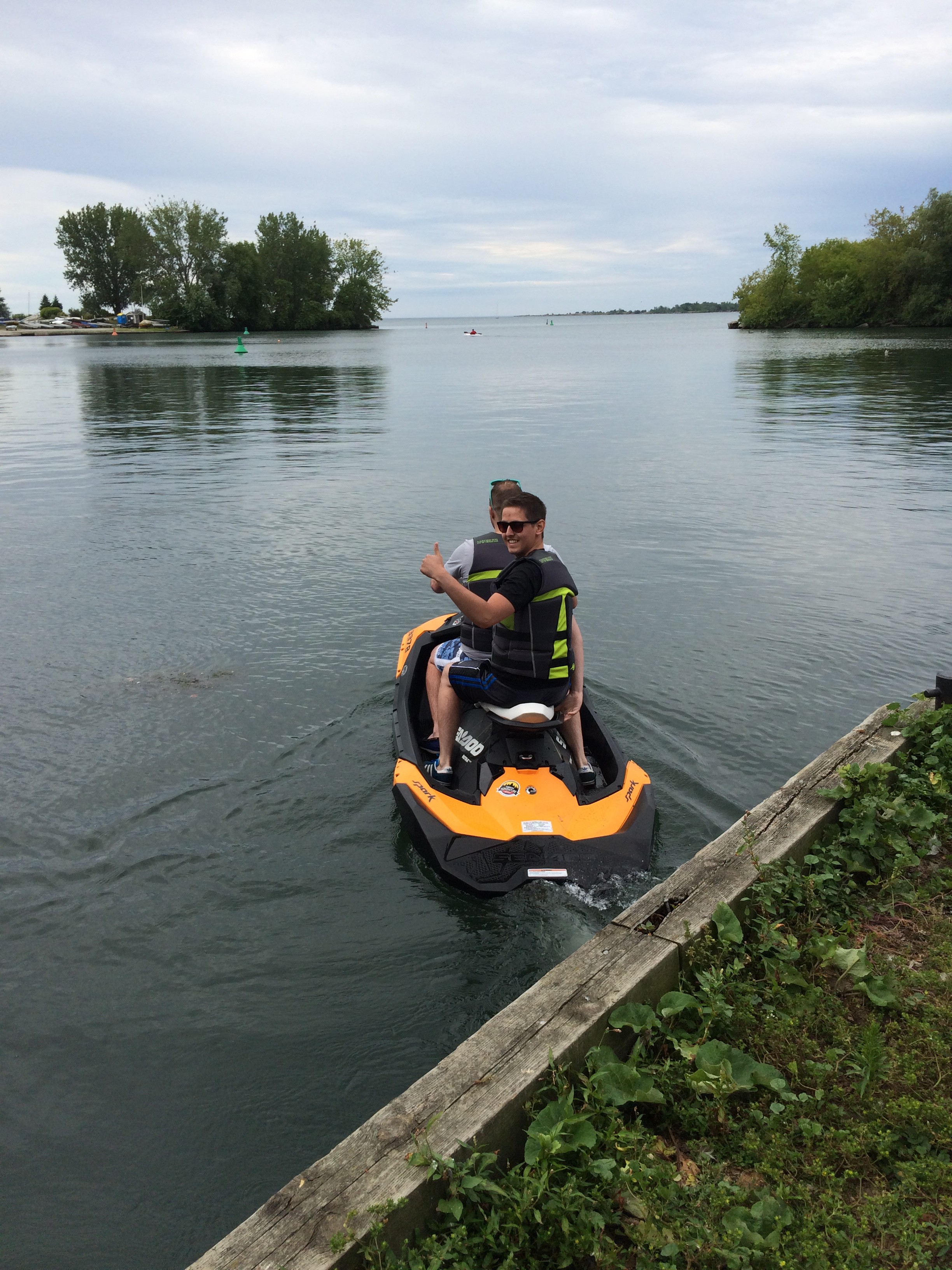 1. Do I need to have a boaters Licence?
No. We always recommend getting one, once you get it you have it for life. But don't worry if you don't have yours yet we can complete a Boaters Safty Checklist (Canadian Coast Guard Approved) that acts as a temporary boating license for the duration of your rental with us.
2. Is there a security deposit?
On the day of the rental, we require a credit card deposit. The card holder must be present to sign for the damage deposit and the rental agreement. The renter is responsible for any damage during the rental duration.
Boats $1,000
Sea-Doo's $2,000
Stand Up Paddleboard  (Off-site) $500
Kayak and Canoe (Off-site) $500
Tubes, Skis ect  Full replacement value
3. How do I reserve a rental?
You can book online or call us and we can help you book your rental. There is a booking deposit required of 25% of the rental amount.
4. Can you deliver?
We offer delivery for Sea-Doo and boat rentals of 2 days or longer. Our delivery fee is $1 per km with a minimum charge of $50.
5. Can I pick up a Sea-Doo and take it with me?
We have Sea-Doo trailers available for a flat rate of $30 for a single trailer and $50 for double trailers. You will need a 2" ball and a 4-way plug for the lights.
Let us know at the time of your booking if you require a trailer and we will add it to your booking.
6. What is included with the rental?
Our rentals include all needed safety equipment, Life jackets for the rental capacity of the boat or Sea-Doo.
7. When should I arrive for my rental?
We recommend arriving at least 30 minutes before your booked rental time to complete the necessary paperwork.
8. Do you have lockers available?
We do have limited lockers available for use but recommend leaving your valuables at home. We are not responsible for anything left in lockers or that you bring on the Sea-Doo rental, cell phones or any other personal items.
9. I have never been on a Sea-Doo before. Can I still rent?
No experience required. All you need to drive is a valid drivers license and be 19 years or older. One of our staff will go over the controls and proper operation of the Sea-Doo.
 10. Do I need to book in advance?
Walk in are welcome but we recommend booking in advance to avoid missing out.