Pedal Boats
A relaxing way to experience the great outdoors this summer. Our Pedal Boats are available to rent on Stony Lake by the hour or day.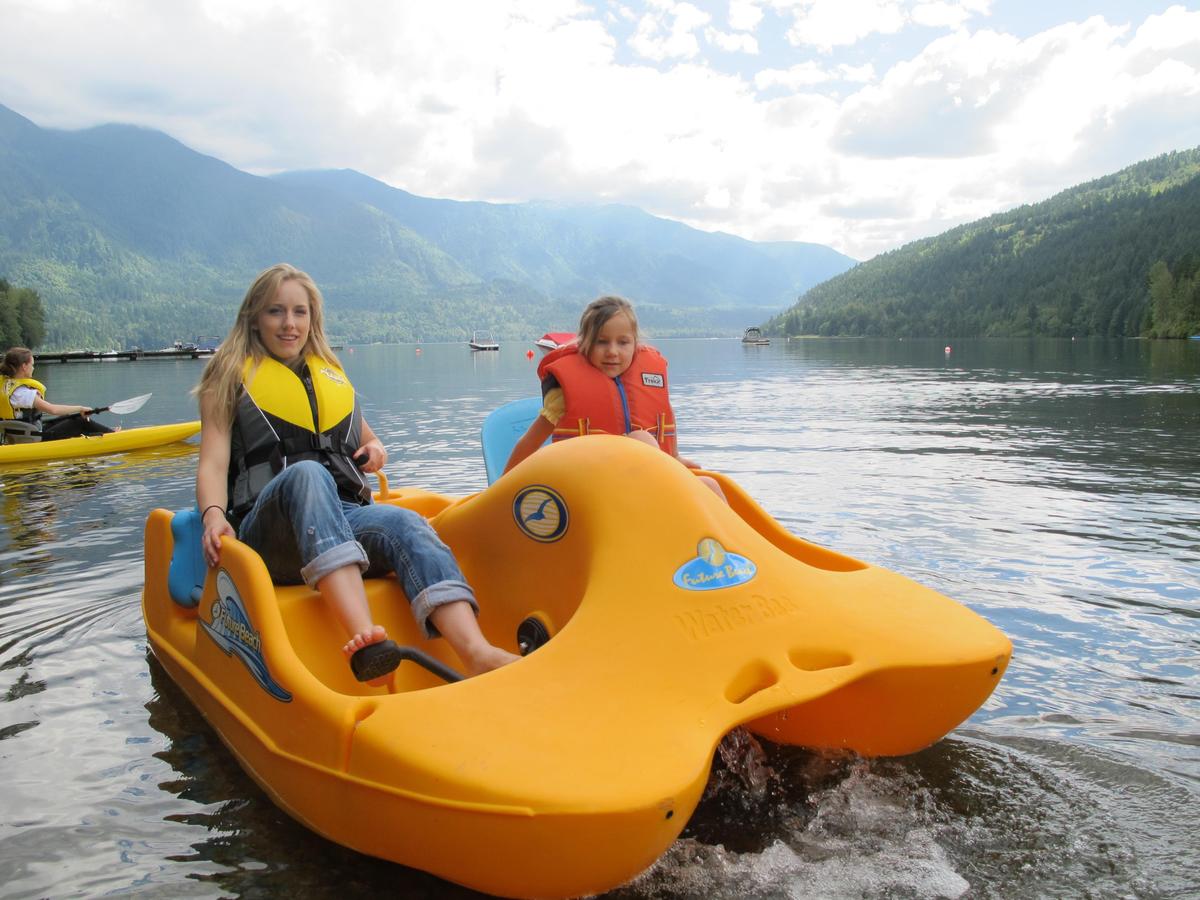 Two-passenger Water Bee
Features
The WaterBee 200 has a catamaran design for exceptional stability. The self-bailing pedal wells stay dry and clean, instantly draining waves and rain. The large volume hull provides tremendous buoyancy and has stabilisers for exceptional tracking on windy days. Ergonomically designed to provide a safe and comfortable ride, the backrest adjust to 4 positions for the perfect fit.
SPECIFICATIONS:
Length 92"
Width 57"
Height 30"
Capacity 850 lbs
Weight 130 lbs
Rates
Hourly rentals
$35/hour
Full day rentals
1 day — $70
2 days — $85
3 days — $100
Full week
7 days — $150
Extra days $21.43/day
Prices do not include HST.
Security deposit required.
MasterCard, Visa and American express accepted